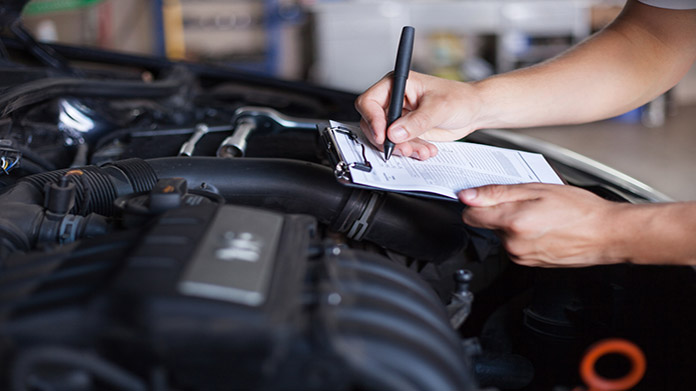 When you choose Cuselight Automotive Repair Services, know that you'll have access to some of the best automotive professionals in the state. Whether it's at your home or over the phone, you'll experience professional auto care at the highest level. The satisfaction and happiness of our customer's and clients is our top priority. It all starts with our service advisors, who are professionally trained to collect information and explain the services that we can provide for you. Through gathering information on your budget, vehicle make and model, and service needed, our certified mechanics will be able to come to you for a free diagnostic checkup and provide you with a cost-saving quote and recommendation if needed.
Services Available at Cuselight Automotive
At Cuselight Automotive Repair, we invest in our automotive team so they can provide and perform a variety of services for your vehicle wherever you are located. There could be a hundred things that go wrong with your car, and we want to be the solution for every one of them. With a mission to offer convenience, accessibility, and affordability to our valued customers, our mobile-ready team is ready to come to your aid wherever you are. Our services, which are available for most makes and models, include general preventative maintenance, engine light diagnostics, transmission repair & replacement, brake inspection, and more! Whether you need an oil change, general check ups, or repairs, know that Cuselight Automotive is ready to get your vehicle back to brand new!
Services We Offer (And More...)
Oil Changes
Alternator
Starter
Brake Changes
Rotors
Wheel Bearing
Front Suspension
Wheel Alignment
Tire Repair/ Replacement
Coolant System

Control Arms
Ball Joints
Muffler
Water Pump
Timing Belt
Tune Up
Battery Change
Computer Diagnostic
TY-Rods
Radiator
Schedule Your Visit Today!
The next time your vehicle starts running into problems, make sure you let the automotive team at Cuselight Automotive Repair handle it. Our ASE Certified technicians and professionally trained service advisors have a full suite of repair and maintenance services available for your vehicle. Whether it's an oil change or a transmission repair, know that we'll be able to fix any problem your vehicle might have. Give us a call at (404) 440-7787 or book an appointment with us below to schedule your appointment today! Mobile mechanics that come to you at the convenience of wherever you are! We are here at your service.